Mechanized Vegetation Management
Minimize human exposure to hazardous tree removals with mechanized vegetation management solutions.

Utility Line Clearance
Providing utility partners with industry-leading utility line clearance solutions to ensure reliable power transmission.

Wood Management
Mitigate potentially hazardous situations with wood management solutions from Rancho Tree Service.

Right-of-Way Management
Ensuring the safety of utility right-of-way's utilizing integrated vegetation management.

Hazard Tree Removal
Hazard tree removal response ensures mitigation of liabilities and enhances the safe delivery of power.

Vegetation Work Planning
Plan and prepare the right way with vegetation work planning solutions from the tree care experts.

Severe Weather & Emergency Response
Dispatching a full-scale emergency response to hazard areas impacted by severe weather and emergencies.

Wildland Fire Mitigation
Committed to ensuring public safety and preventing wildland fire incidents through robust utility-focused solutions.

Arborist Services
ISA Certified Arborist services provide peace of mind with the expertise of experienced tree care professionals.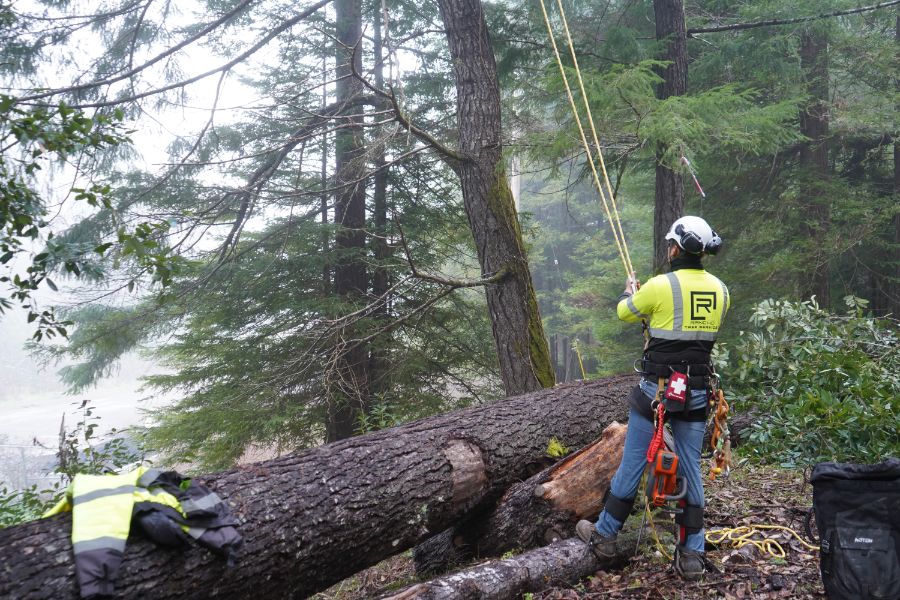 ON THE GROUND,
IN THE TREES
As a leading utility vegetation management service provider, Rancho Tree Service brings a wealth of tree industry experience to meet the demands of leading utility companies across California and beyond.
Our passion for arboriculture is defined by diverse experience in utility line clearance, right-of-way management, mechanized tree removal, and other diverse vegetation management practices.
From tree inventorying to planning, job site operations to invoicing, our commitment to efficiency in operations is a constant focus. We strive to provide our utility partners with excellent service and ease of communication through each level of our organization.
TRAINING FOCUSED, MISSION DRIVEN
Rancho Tree Service leads the way in serving the needs of Utility providers with an emphasis on safety, operations, and innovation in the field. Through continuous improvement efforts and constant training, Rancho Tree Service is building a culture of safety that reflects through our people. With a diverse team of qualified UVM professionals, Rancho Tree Service provides utility companies with a depth of industry experience and a commitment to extensive training and safety in everything we do.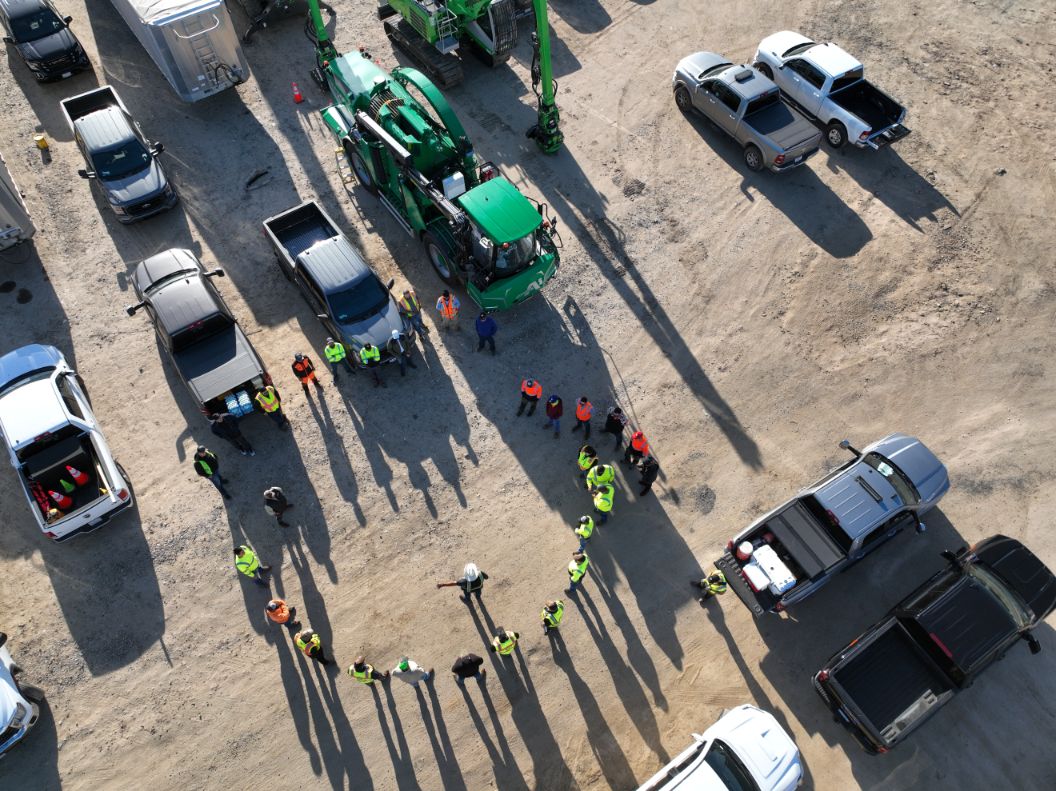 Blazing the Trail Towards A Greener Future
Here at Rancho Tree Service, we take sustainability and environmental protection seriously – with a strong commitment to greening our fleet, utilizing high-efficiency mechanized equipment, and reducing carbon emissions through emerging industrial technologies, Rancho works tirelessly to establish ourselves as an environmentally-conscious organization focused on the future.
From investments into a more fuel-efficient fleet to utilizing CARB Clean Air certified equipment and our in-house environmental services division, Rancho Tree Service is making an impact on our environmental footprint one step at a time.
While we know there's a long road ahead to meet our ambitious sustainability goals, we're ready to blaze the trail through innovation and leadership. Our commitment to evolving with our sustainability efforts is key to a cleaner, greener planet for all.