Safety
safe today. alive tomorrow.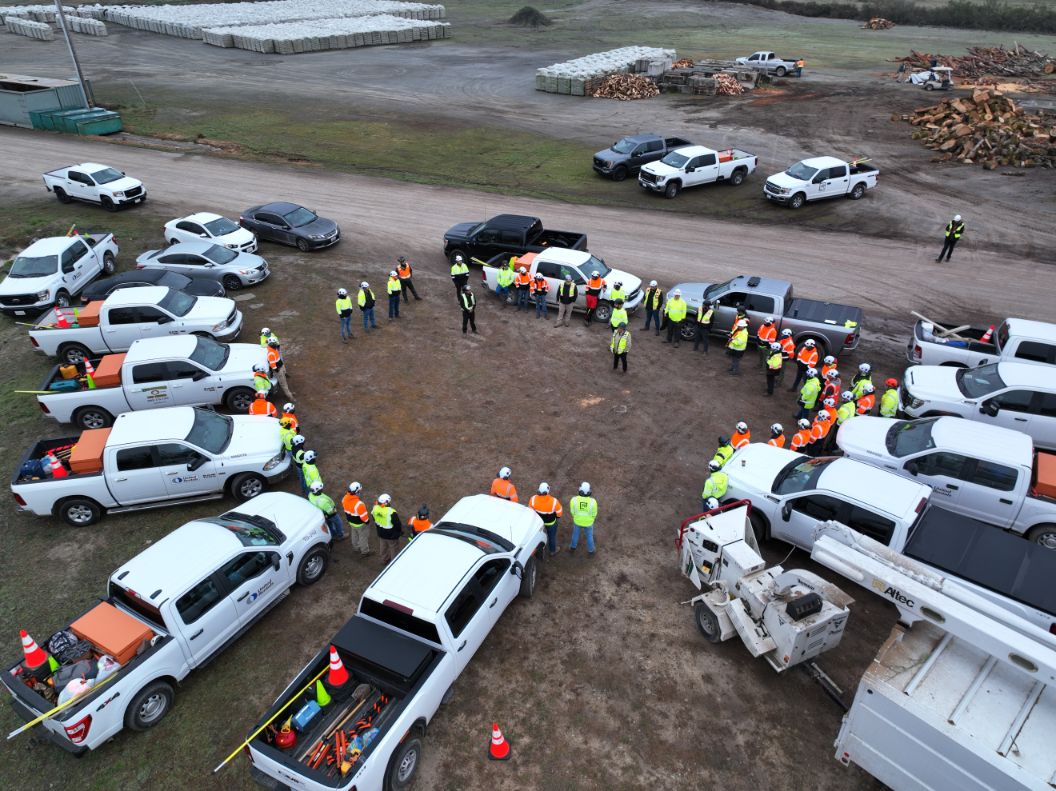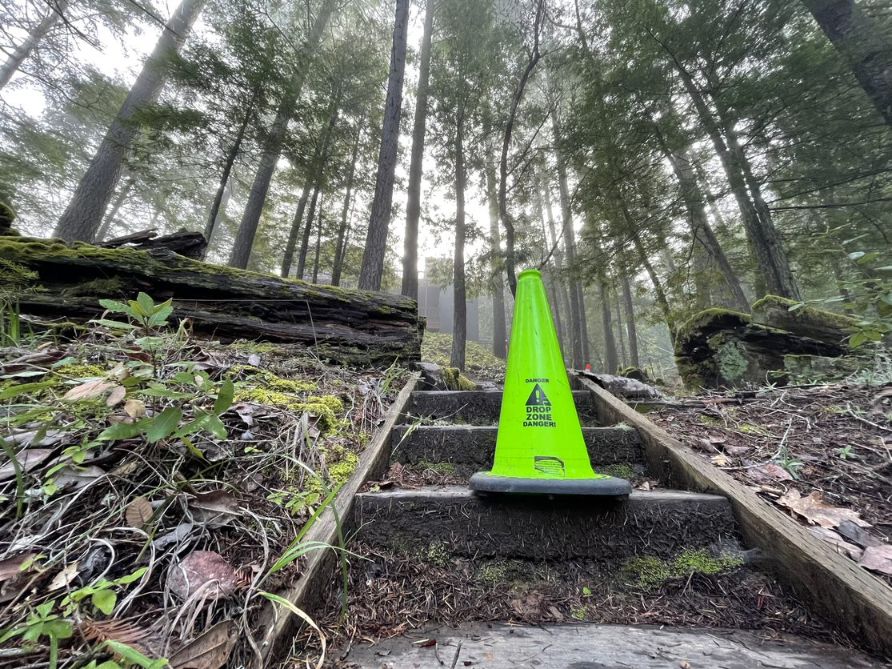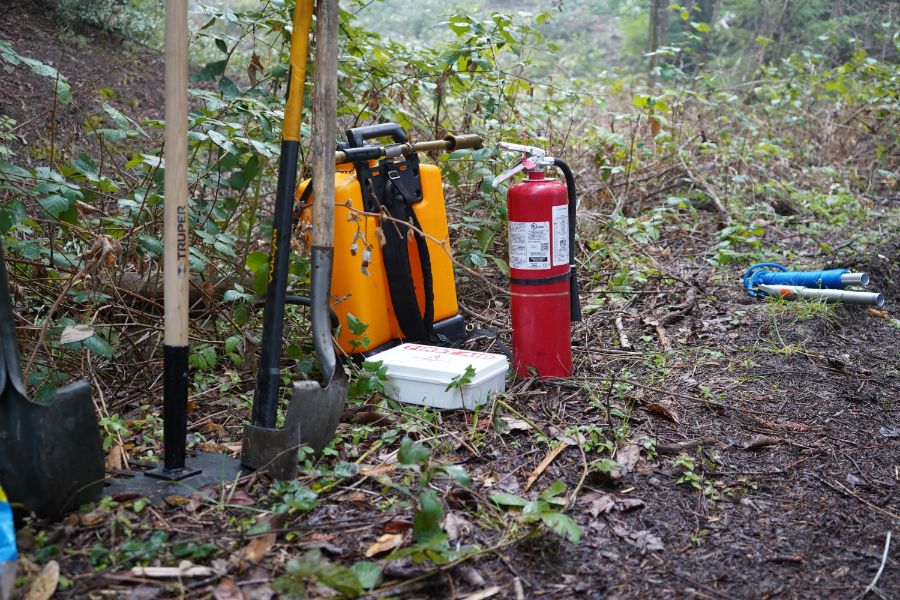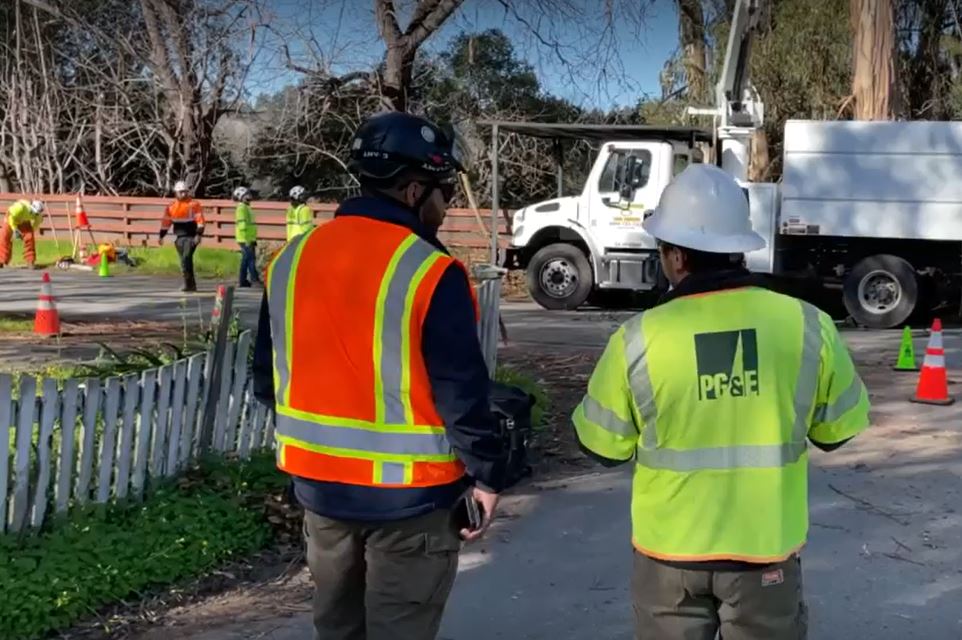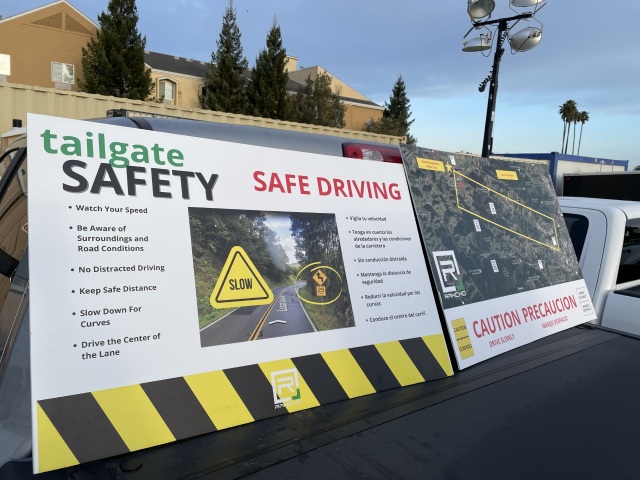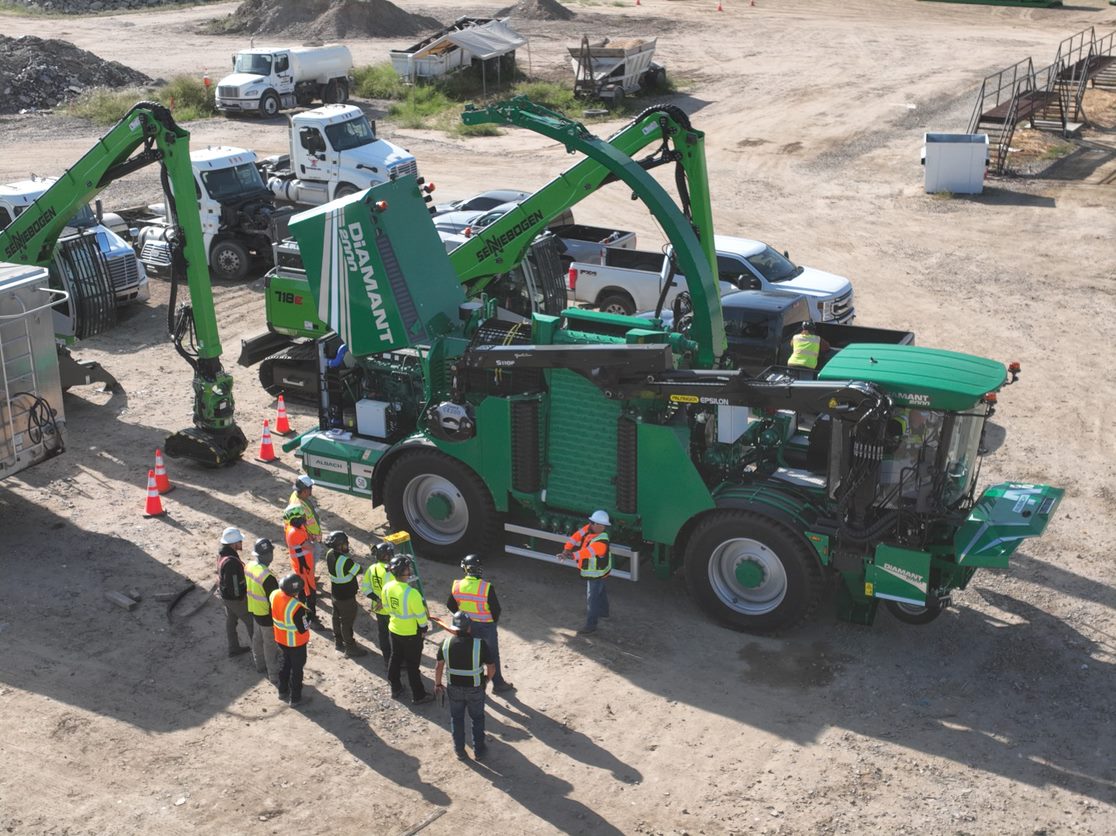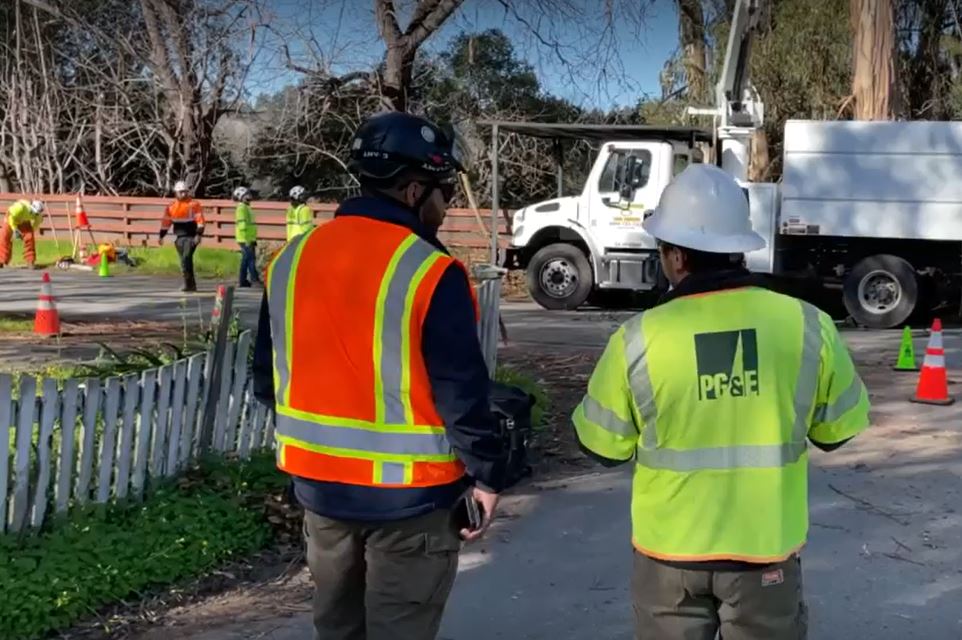 Health & Safety
Our people are our greatest asset at Rancho Tree Service – by developing and implementing robust safety practices and procedures, Rancho strives to continue building a culture of health & safety in all things we do. While industry best practices and continuous improvement of health & safety policies and procedures help us accomplish these goals, Rancho Tree Service focuses on "why" safety comes first. With an emphasis on "why" we work safe, Rancho seeks to inspire every team member to remember their "why" on every job site – our partners, our children, our families, our friends, ourselves – this is "why" we focus on getting our people home safely to their "why" after each day on the job.
By harnessing best management practices, or BMPs, we worked tirelessly to prevent worksite incidents, provide robust training opportunities, and regularly assess the skills and capabilities of our tree care personnel to ensure ongoing compliance with federal, state, local, OSHA, CAL-OSHA, ISA, TCIA, UAA, and ANSI standards. From our field safety personnel to our in-house safety trainers, Rancho Tree Service employs industry-leading, certified safety professionals that are experts in a variety of safety practices from aerial rescue to confined space rescue, OSHA regulatory compliance, DOT compliance and other safety practices specific to the arboricultural industry.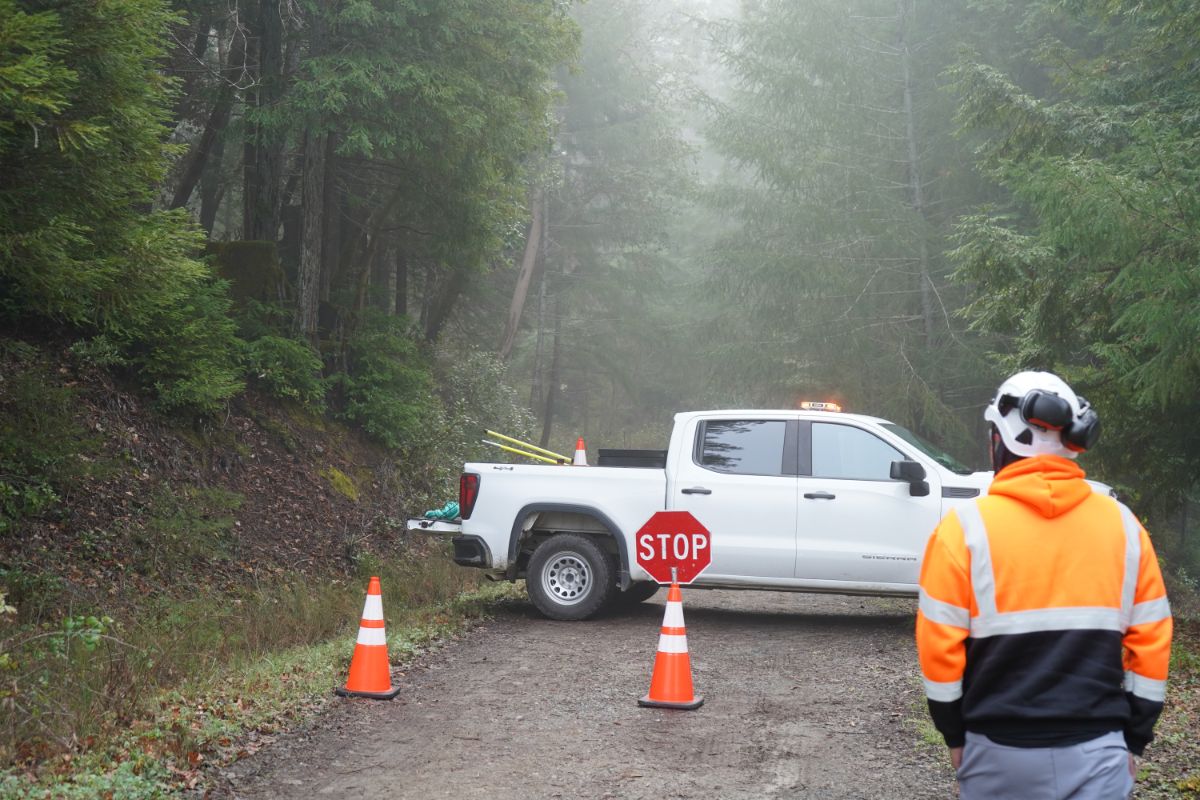 Worksite Safety
Relentlessly working to prevent workplace injuries to ensure the ongoing safety of our personnel on the ground and in the trees through education and practical instruction. Providing seasoned field trainers to provide on-the-job oversight, Rancho strives to meet and exceed industry-wide safety standards with a commitment to the health and well-being of each and every team member.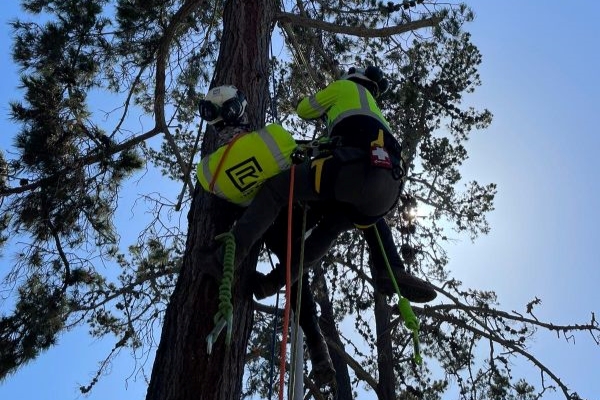 Continuous Training
With diverse training and certification opportunities, Rancho strives to enhance safety through on-the-job instruction that complements our robust Safety infrastructure. From aerial rescue techniques to electrical hazard awareness to tree hazard assessment and beyond, to ensure all personnel meet and exceed basic safety training requirements.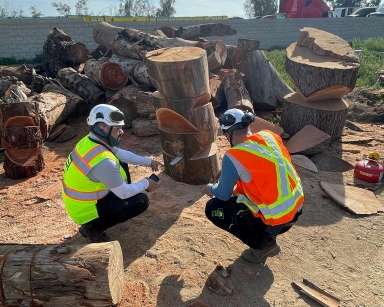 In-Depth Assessment
From climbing to face cuts to rigging and everything in between, Rancho Tree Service provides regular skill assessment for our personnel to ensure the highest safety standards for our team. By regularly assessing our personnel, we ensure techniques and requirements are at the forefront of the evolution of the arboriculture industry.
Work With Us
RANCHO CAREERS
Family is at the core of everything we do here at Rancho Tree Service. We know that our Rancho team members are the foundation of our ongoing success and are a critical part of the family environment we aim to foster.
Rancho Tree Service is a dynamic organization with opportunities ranging across many fields. Whether climbing on a tree crew, crunching numbers in our billing department, repairing diesels on our mechanic team, or any other number of opportunities, we offer a robust package of full medical and dental benefits and 401k.
With a safety-focused culture coupled with competitive pay, Rancho Tree Service offers exciting employment opportunities spanning from entry-level positions to management roles.
As a forward-thinking organization, Rancho Tree Service provides our team members with the training and resources necessary for a fulfilling career. Take the leap and join the Rancho Tree Service team today!