Environmental Consulting
From environmental compliance to CalEPA and everything in between, Rancho Tree Service provides robust environmental consulting solutions.

UVM Pre-Inspection Services
Utility vegetation management pre-inspection solutions provide critical insight into ROW maintenance for leading utility providers.

Field Biology
Ensuring the safety of endangered species and delivering on our commitment to sustainability, Rancho Tree Service provides science-focused biological solutions in a practical way.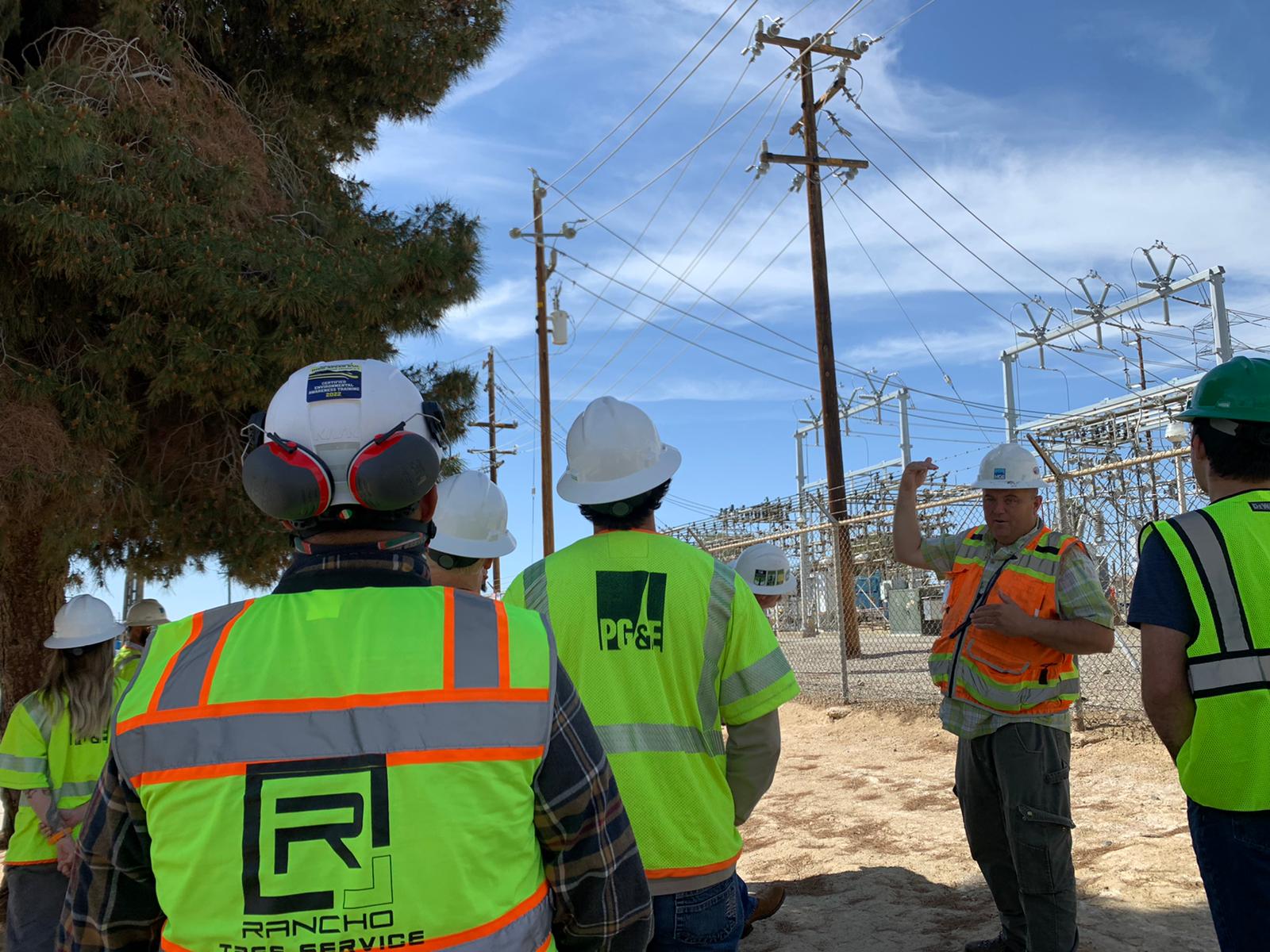 Environmental Leadership for the Future
With an emphasis on providing sustainability-focused utility vegetation management solutions to utility companies, Rancho Tree Service's pre-inspection and environmental services address a critical need in the UVM industry.
With UVM pre-inspection services from Rancho Tree Service, we work diligently to identify, record, and manage all vegetation inventoried with our utility partners while delivering high-quality mitigation plans utilizing minimum approach distance as a tool to ensure continued compliance with local and state response areas year after year. Accurate pre-inspection services are critical to reducing ongoing hazards, wildfire mitigation, and preventing outages due to non-compliant vegetation.
From utility line clearance assessment to field biology and environmental impact mitigation, Rancho's Pre-Inspection & Environmental Services division seeks to help our utility partners monitor and assess for potential vegetation liabilities, severe weather preparedness, and other potential hazards facing the safe delivery of power to their consumers. Ensuring robust environmental practices that complement your UVM plan and meet or exceed local, state, or federal regulations is critical to meeting the ambitious goals of our utility partners.
"
"As a biologist we ensure Rancho is always staying environmentally compliant. We make sure our employees are environmentally aware in the field and knowledgeable of all applicable laws, permits and mitigation measures. Responsibilities include notifying crews and project personnel of mitigation requirements and assisting with planning work activities when necessary to maintain compliance. Biologists ensure project personnel are trained and properly implement mitigation measures."
-Anna Jones, Field Biologist
"
We are experienced
Biology at Work, Sustainability in Action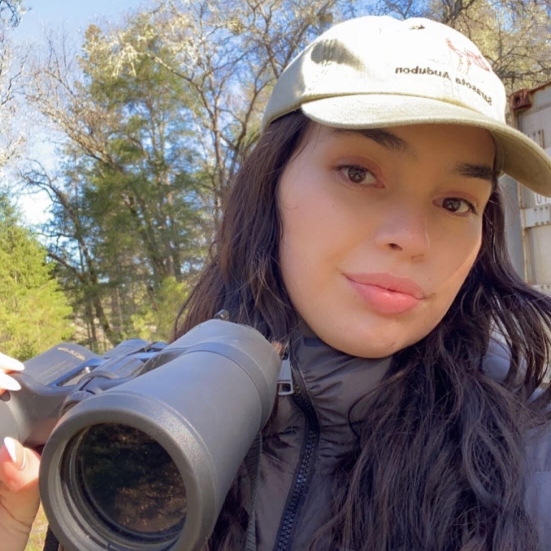 Paving the Path to Sustainability
Rancho Tree Service prioritizes worksite safety while also remaining environmentally compliant. By strictly adhering to environmental regulations, laws, standards, and permits according to the state and utility requirements, Rancho Tree Service focuses on combining our expertise in safety with minimizing our environmental impact. As we continue the hard work to act as an environmental leader in the tree service industry, this requires a commitment to ongoing BMPs, or Best Management Practices, including monitoring, consulting, and compliance checks​ in regard to the following: special status and sensitive plants, birds, waterways, public lands, air and water quality, and all endangered/special status species in California.
Combining field biology with our environmental and pre-inspection programs allows us to monitor sensitive habitats and species, assess potential impacts, and plan around environmental concerns accordingly. In doing so, Rancho Tree Service uses environmental BMPs to minimize all negative impacts upon the environment and sensitive habitats. Our team is prepared and eager to manage client and agency expectations and identify creative solutions to biological challenges in the field.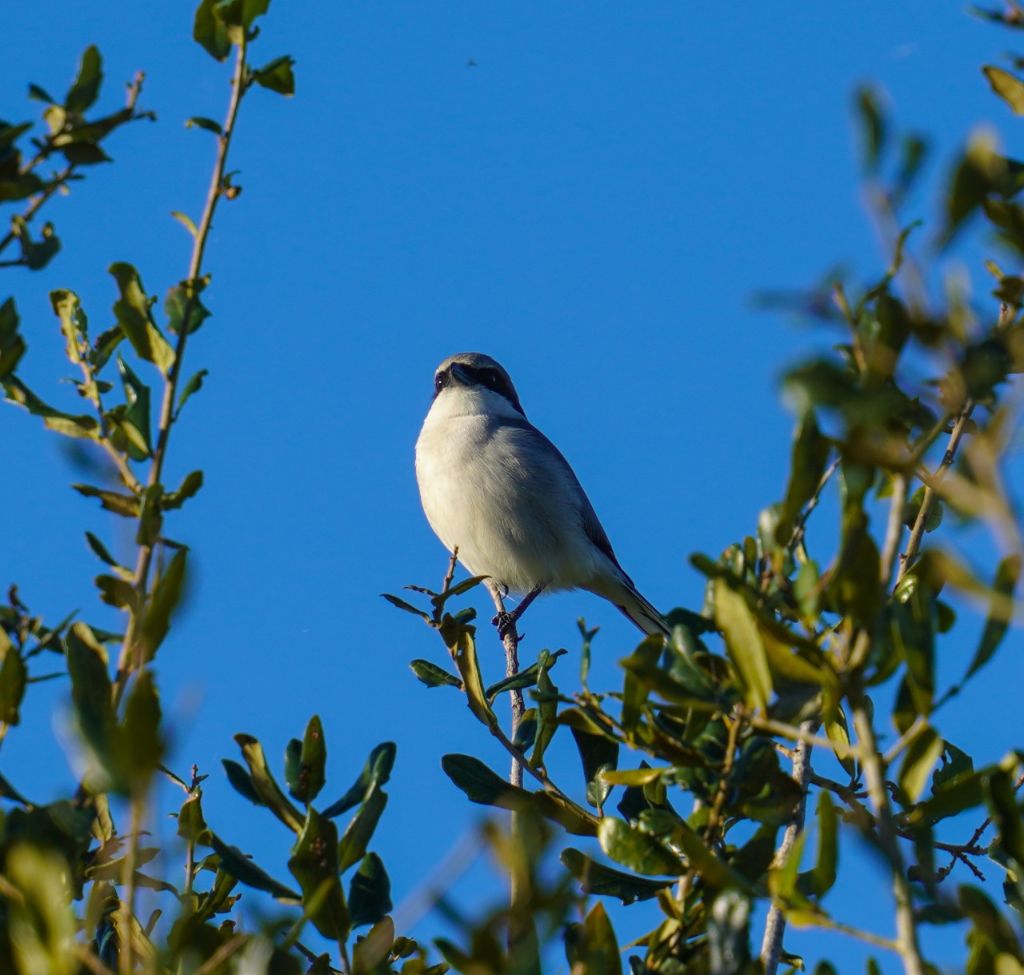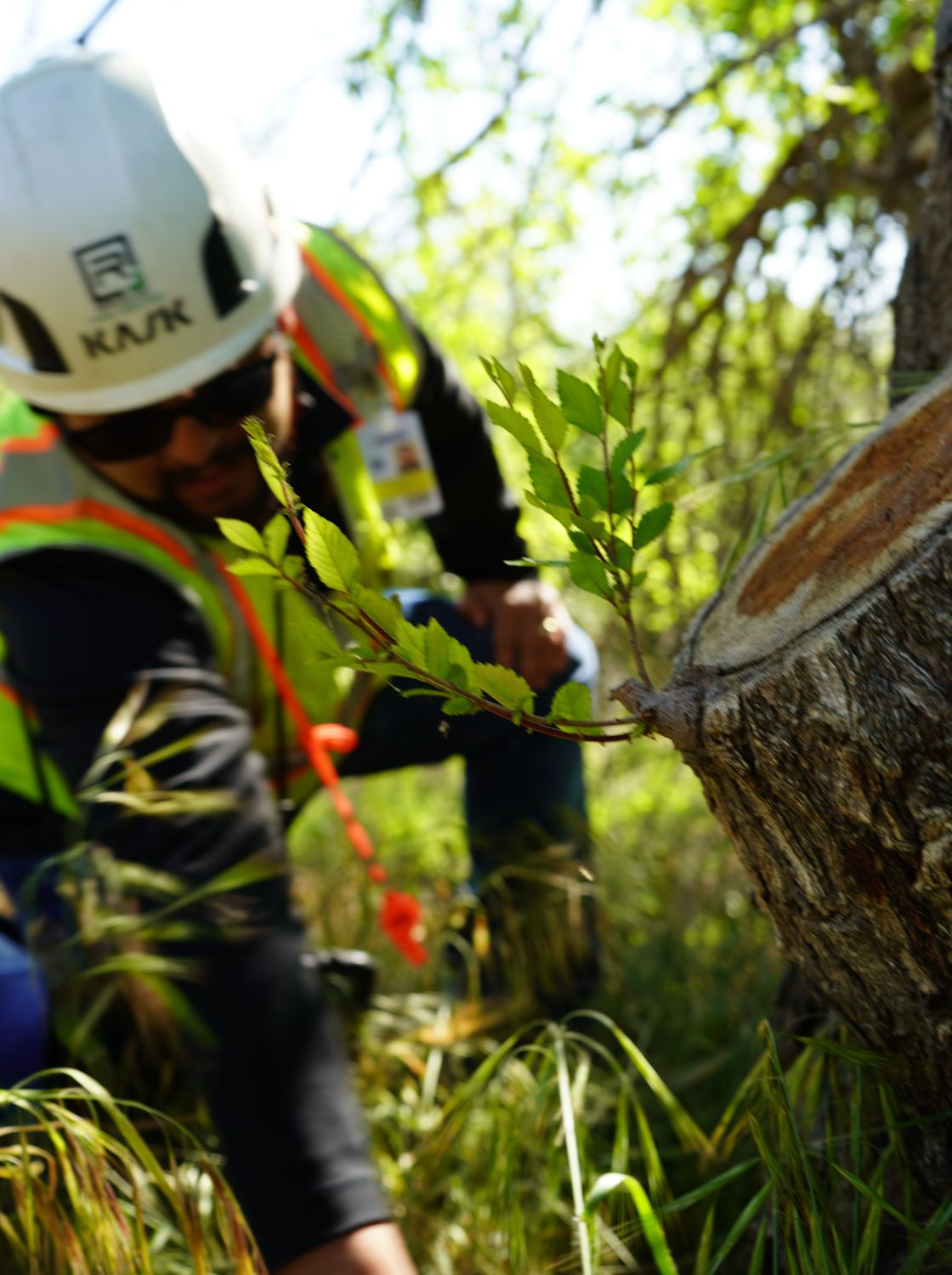 Innovative Utility Pre-Inspection Solutions
From the alpine forests of the Golden State to the urban landscapes of California's largest cities, Rancho's utility vegetation pre-inspection services identify, record, and manage all utility-focused vegetation inventoried within a given territory. Pre-inspection services from Rancho Tree Service aids in developing an effective utility vegetation management program at the utility level. At Rancho, our pre-inspectors use arboricultural best management practices to examine for and identify hazard trees, vegetation encroachment, and potential encroachment on lines, as well as evaluating clearances to maintain strict regulatory compliance standards. Pre-inspection accuracy is critical to helping reduce potential hazards, outages, and wildfire events resulting from utility lines. With the depth of expertise needed to deploy meaningful utility pre-inspection services, Rancho Tree Service strives to become a leader in vegetation management inventorying, work planning, and line clearance evaluations.
Blazing the Trail Towards A Greener Future
By integrating field biology practices into our robust environmental programs, it allows Rancho Tree Service to monitor sensitive habitats and endangered species, assess and mitigate potential environmental impacts, and plan for environmentally sensitive tasks accordingly. Rancho utilizes environmental BMPs (best management practices) to minimize negative impacts upon the environment while placing a focus on sustainability in field operations. Our environmental services team is prepared to meet and exceed client and agency expectations and identify creative solutions to complex environmental challenges.